Round of applause for our sponsors
Top-notch training aimed at preparing students for professional careers.
UA School has been educating artists for over 25 years. It is one of the best animation schools in Spain, Europe, and worldwide, according to Animation Career Review. The range of careers offered is sure to please the needs of any student. If you are interest in pursuing a career in Animation, Video Games, Visual Effects, or Cinema, we have expert academic advisors that will help you choose the right career path for you from our extensive course catalogue. Our instructors are industry professionals which ensures that you will learn the latest technology and processes. In addition to this, we are very agile in introducing new concepts and technologies relevant to the industry. UA School aims to take your passion and professionalize it. We aim to transform you and your capabilities so you can enter the industry with confidence and a portfolio that will show your strengths and abilities. You can choose to come and learn in person in our three-story, state-of-the-art building in Valencia with an array of the best hardware and software available or you can opt for online learning either from our Valencia Campus in Spain or from our recently opened Hollywood headquarters. Universal Arts School is an Unreal Academic partner and Houdini Certified school. Our students manage to win the best contests and have access to leading companies in the industry. We are the link you need to accomplish your goals.
Countries: Spain
Location: Campus
Industries: Visual Effects Game Design & Development Concept Art & Illustration
Software: Adobe Fusion Houdini Marmoset Marvelous Designer Maya Photoshop Unity Unreal Zbrush
Master in Illustration and Concept Art
Discover the professional techniques, keys and tricks used by professionals. We'll provide the technical knowledge to take your art to the next level and design fantasy worlds, real or fictional, that will later become film, television or video games productions. Your imagination has no limits, discover how to direct your talent towards your future profession. Learn the basics of professional drawing and delve into composition, vanishing points, framing, perspective, thumbnails, and a wide range of concepts before moving on to the next steps of shading, color and texture for environments and characters to achieve professional results.
Master VFX with Houdini
Of all the different software used to create Visual Effects, Side FX Houdini isone of the best because of its procedural creation model, its speed and the amount of integrated options it provides (particles, clothes, hair, explosions, masses, destructions, etc.) Houdini is synonymous with employment, thousands of job offers are published daily because the demand for VFX artists who master Houdini is huge, especially in Top Studios such as Pixar, Disney, ILM, Lucas Films, Weta, etc.
Master in Character Animation
Learn about the professional concepts in top-level animation. From the Fundamentals of Animation to Body Mechanics and Acting. This discipline will teach you not only how to create your characters but, more importantly, how to make them believable. You will learn the art of Animation while using current industry techniques and tools.
You will also learn about internal structures and production processes used by audiovisual companies specialized in animation films, video games and advertising. By the end of your academic training, you will have produced a reel of your best animation work created throughout the course which will be your main asset in presentations and will help you get your first job as a character animator in the industry.
Senior Character Animator: Specialized in Rigging and Sculpting.
Learn everything related to Character Animation, Rigging 3D with Maya and Sculpting Extreme in this 4-year Career course. More training means opting to more jobs. At UA School we have designed specialized Career course for jobs in high demand. They will open the doors to the sector. Take advantage of our grants and study your last year for free.
Senior Film Direction: Specialized in Videon Game Art and VFX
Learn everything related to Digital Film, Videogame Art and VFX with Houdini in this 4-year Career course. Become a Film Director and direct top-notch projects. The objective of this discipline is for you to become a specialist or artist in Directing and Creating Digital Films. Your mission is to create a professional short film, fashion film, teaser, spot, video clip, etc. by using professional cameras on set, in exteriors or green screen, to learn how to use visual effects and experience the entire process from the inception through to the post-production process. You will learn how to use cameras professionally, direct a film and direct actors. You will also learn all about lighting, the audiovisual language, editing and special effects and combine this knowledge to build outstanding stories.
Technical Artist Diploma
Learn industry techniques to model fantastic worlds, design racing cars, create legendary heroes and villains or prepare sports competitions. Then learn all about bringing them to life and including them in a video game.
Master in Videogame Programming with Unreal
Learn to program within the most powerful and visual video game engine on the market, UNREAL ENGINE by EPIC GAMES. You will delve into C++ and all the topics in Video Game Programming to prepare for the presentation of your final project. Handling Blueprints competently will allow you to understand the operation of a video game in real time through easily configured nodes, providing extreme flexibility which allows designers to use the full range of concepts and tools without the need for coding. A very intuitive tool designed for the most creative professionals.
Master Extreme in Sculpting
Pixologic Zbrush is a benchmark for organic modeling in Film and Videogames in the industry. Learn to work in Sculpting mode to create the most complex and detailed 3D models on the market. Design and model characters for different sectors that use 3D. You will learn about human anatomy and sculpting techniques. From the initial idea to the sculpt, detailing, texturing and implementation. All of this applied to different styles such as cartoon, realism, creatures and any character you can imagine applying all the techniques and keys used in the industry. You will learn to use Zbrush in depth and to combine it with other 3D packages, implementing the power of creation exponentially
Learn More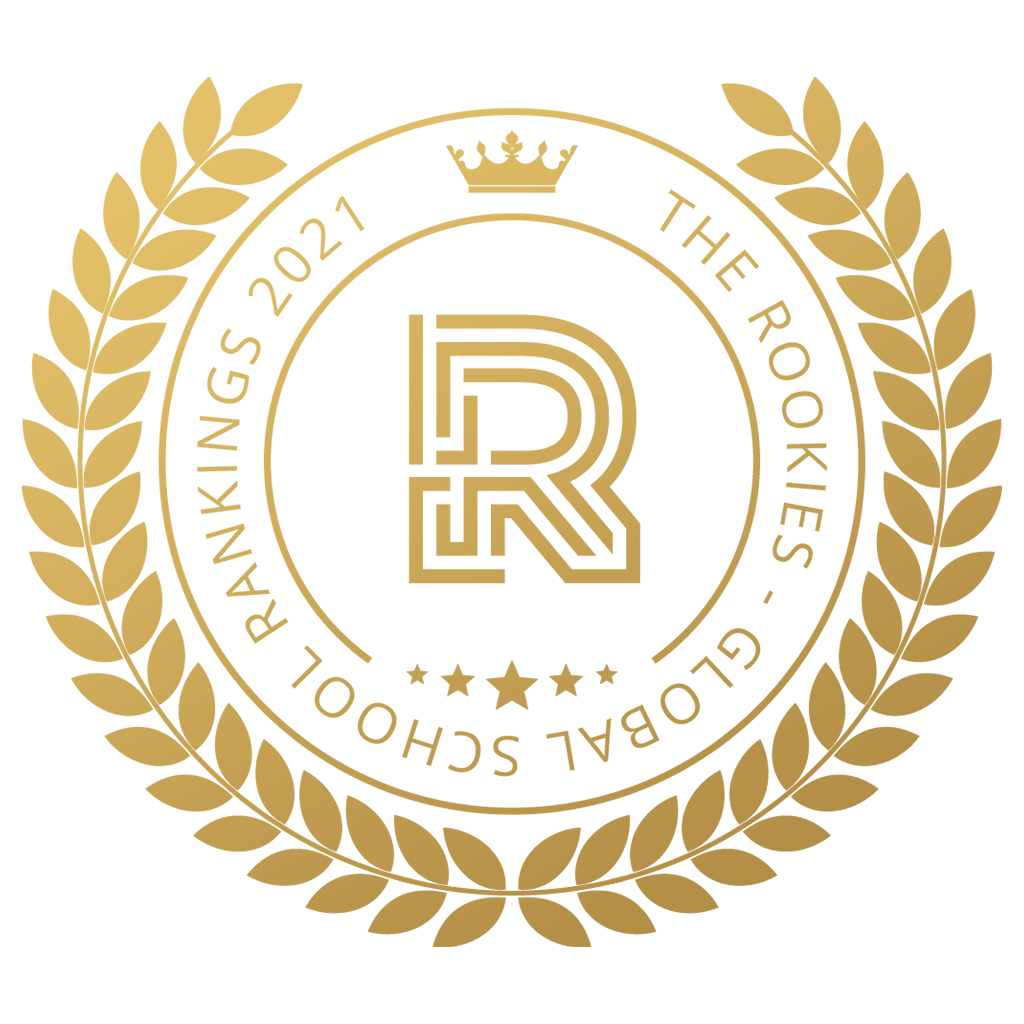 Global School Rankings 2021
Awarded to Schools that ranked highly in the Rookies Global School Rankings 2021.
Start your journey
Learn more about Universal Arts School
Choosing an art school is a big decision so make sure to take some time and do your research. Follow the links below to learn more about the school, talk directly with administrations teams, or even chat with students right now.