Play by Play
Shagadelic Daydream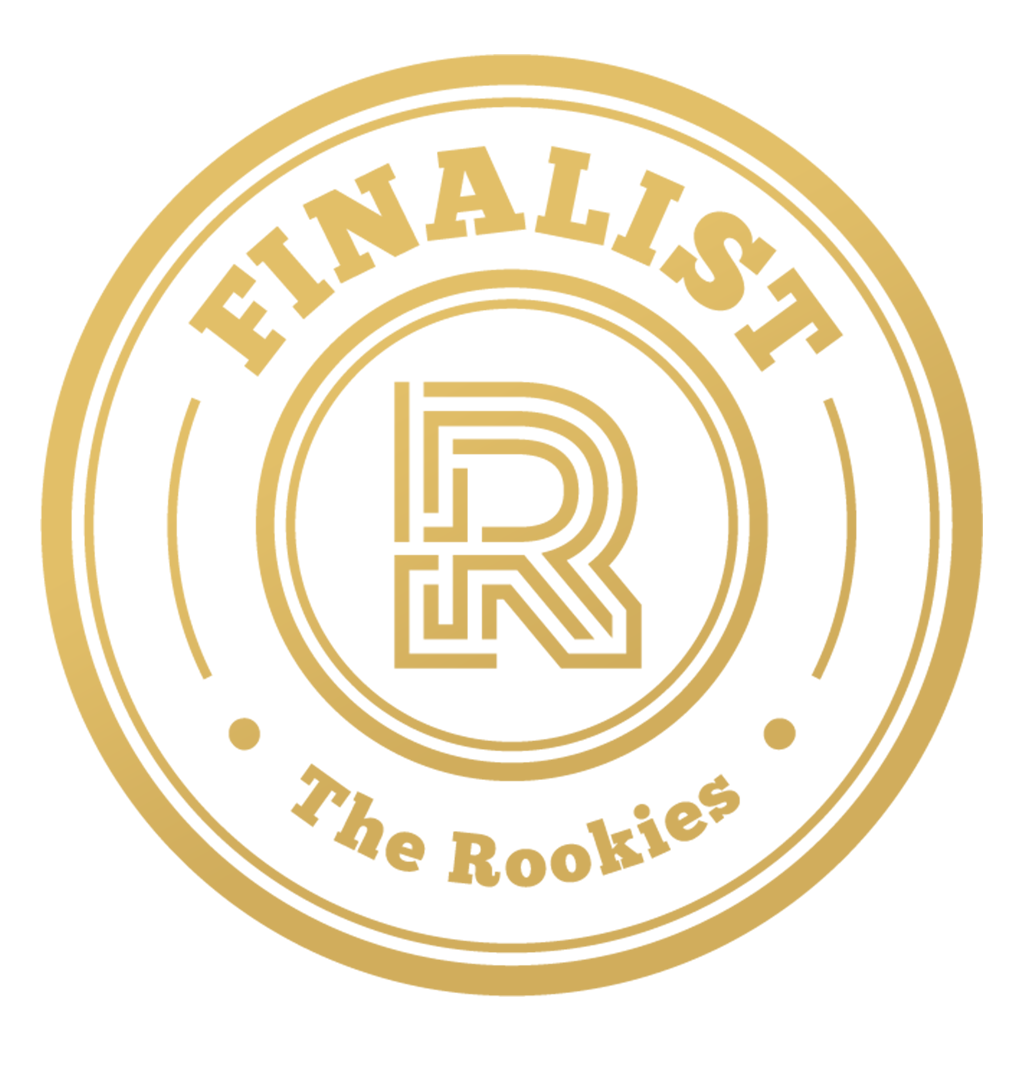 by amberstacey on 14 Jan 2021 for Substance Texturing Challenge - Kombi
A well loved classic Kombi, inspired by 70's retro and shagadelic designs for my debut Rookies entry. I will be using Substance Painter as my main source of software and potentially Photoshop to create some stamp graphics.
Round of applause for our sponsors
The journey of my 70s shag wagon has come to a close and I am excited to be submitting my first challenge for the Rookies. Having only touched Substance Painter a couple of times last year, it was exciting to dive in and learn so much over the past month. Although there are still some areas which could use some further tweaking, such as the lights for example (a little out of my reach this time around), I am happy with the final outcome and my skills using Substance Painter have grown a lot during this time. I also had fun creating all the different graphics for the Kombi in Photoshop.

I look forward to joining in with weekly drills and more challenges in the future. Thank you to Christina Ryan for all the helpful feedback over the past month across a variety of entries, it has been invaluable.
---
Moving forward, I wanted to add some secondary layes to the cream design component of the van with some paint bubbles and dirt. So I looked up some references, along with decals peeling off to leverage some of Christina's feedback further. My initial decal was a right old mess and didn't really know what it wanted to be haha, but this round I looked at just scraping off a few parts of it to look as though its peeled off and chose some areas where there would be busy traffic with usage such as the doors and back.
I then started working up a "Good Vibes" sticker using a 70s font in Photoshop to apply next round, with maybe another one or two.
Today I stripped back the grime on the bumper bars to be more dirt and rust starting to build up on my well loved Kombi, which was some further tips from Christina in the live review. It's made a pretty big difference already - potentially room to strip it back slightly further, but I will wait and see how I go over the coming days with the deadline looming and other parts to complete. I also brought back some reflection into the paint on the van as it was looking a bit matte like, but not on purpose and was a weird in between - so now the HDRI background is reflecting back, along with the hub caps for consistency across the metallic components. There are still plenty of little areas I could tweak further, however it is pretty funny looking back at my last lot of renders and comparing to this round.

Also a few very funny moments in the learning substance process tonight. 1 - I accidently discovered the symmetry button which made re-applying the stripey decal so much easier (lol) and I also finally worked out why all my stamps had a fade off on the edges... thanks to finally stumbling across the hardness slider for the brush ( double lol ) What a rookie *face palm*

After re-applying the decal and tweaking the bumper, hub caps and logo a little further I made a stamp for the number plate in Photoshop and have begun working on the back of the van.

Tomorrow I'll look at what to do with the blank space on the back. I am slightly undecided on this. I might make it black to not be overly obvious but create a little bit of contrast and still work with the theme, I could keep the same pattern and colours wrapping around or I could go one last retro pattern - but it might feel a bit nuts. Only one way to find out! :)

Handcrafting the pattern for the van curtains from scratch in Photoshop and applying it to the van. Have taken my decals off for now so I can redo them, which will be the next step before bringing back the texture on the bumper, adding reflection to the hub caps and starting the back of the van.
After a crazy festive season... she's back! Thanks so much to Christina for the really helpful feedback a week ago on my van, I really appreciated the tips and suggestions.

Today I have started working on the metallic base of my van a little more to bring in some further gloss/reflection which I will share in an update a little later with some other changes that were suggested. Before continuing on with the adjustment of the decal, bumper and hub caps, I decided to work out what kind of pattern I would pop into the curtains, which was a super suggestion in the live feedback. Other than the back of the van, I was trying to brainstorm what other ways I could incorporate some of the retro themed patterns with the main decal on sides without it becoming too crazy, in which the idea of patterned curtains was awesome.

I am about to make my own pattern based off the new moodboard attached. I think I will most certainly use a flower based pattern to bring that hippie, groovy retro vibe, utilising the warm colour tones opted in my initial research.
Decided to keep playing for a bit longer. Added some scratch/dents to the hub caps, grime above the bumper - although this might be a bit too subtle with the colouring and the retro pattern into the off white section to create a theme inspired from my mood board research.
Had to step away for a while with the craziness of Christmas unfolding, however today I spent some time adding variation to the dirt on each tyre and working out how to create and apply a decal. I have applied the decal both sides, however I have only started tweaking it on one.

Hope to approach the back, roof and number plate soon.
Today I spent some time working on a couple of elements around the base of the Kombi and tweaking the initial base materials further. My aim isn't to create something overly grungy and beaten up, but rather well loved with wear and tear. I still need to add some mud above the bumper and might leave the sides until I look at the decals to be applied. I spent some time adding dirt to the tyres, lightning the brown on body , ,fixing the metals as they were initially pretty dark and adding marks to the windows and body of van and attempting to get the lights off to a start.
Work In Progress: Applying some base materials and colours before working through the texture detail and pattern application. Haven't applied the light materials either yet. I have only worked with Substance over the past few months and with stacked UV's, so working out how to edit different meshes within the one ID and tile was an interesting start.
Long way to go, but there is a start.
When people think of Kombi vans...hippies, flower power, beach, love, peace and spray paint easily come to mind and are much loved and common themes throughout the history of the Kombi van! Something that doesn't seem to be as common is retro styled and shagadelic inspired patterns from the 60's and 70's, in which I felt this would be an interesting area to explore.
Running with 70's retro as my guiding theme, I aim to explore a colour palette of chocolates, mustard, creams and brighter yellows, oranges and reds to create the retro tone over an old run down and much loved vehicle.