Following My Heart and Taking the Scenic Route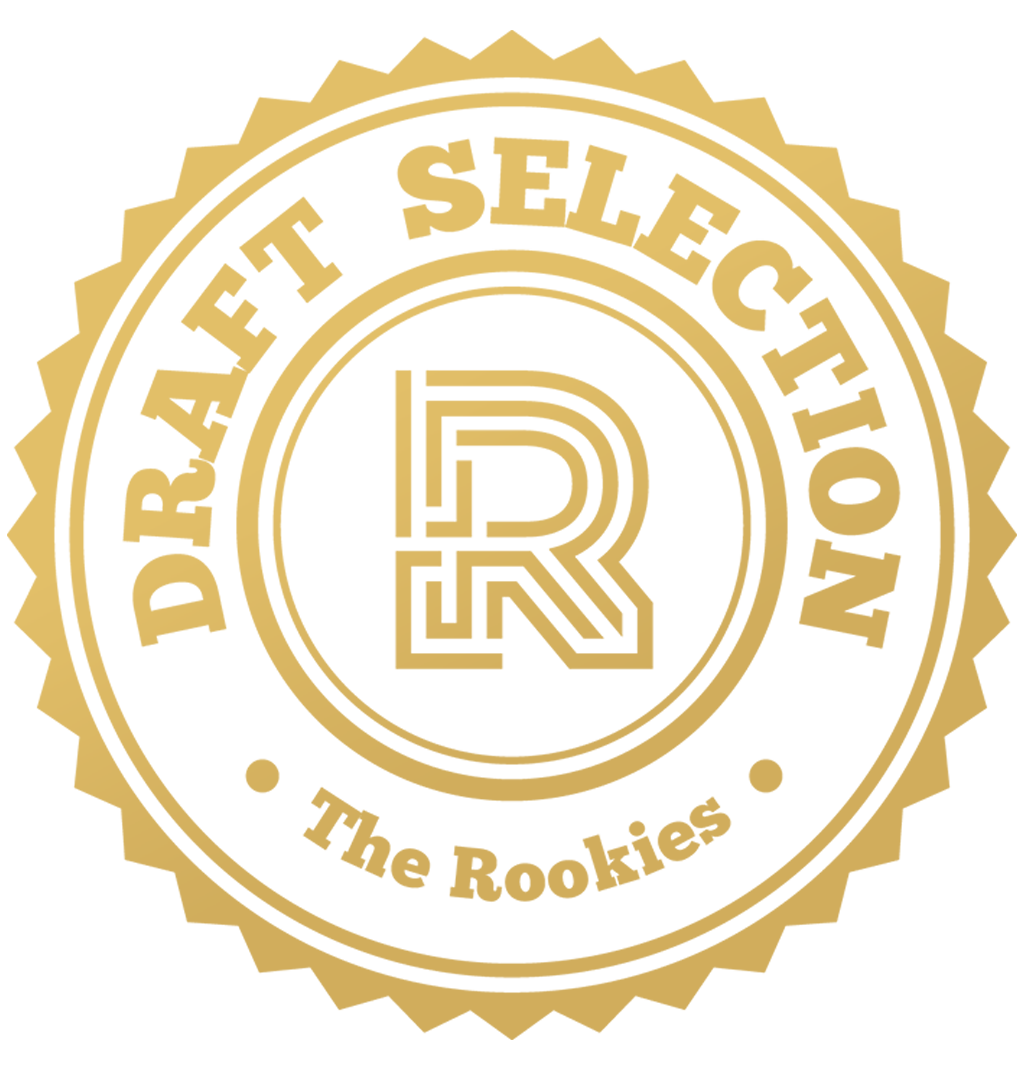 by BrandonKirkup on 28 May 2022 for Rookie Awards 2022
After spending 5 years in a Landscape Designer position I have become a self taught Architectural Visualization artist. Follow my winding journey as I let my love of architecture, concept art, and beautiful landscapes start my visualization career.
Round of applause for our sponsors
Following my heart and taking the scenic route.
Thank you so much for giving my work your time and taking a look at my journey as an Architectural Visualization artist. I'll try to keep it brief, as I think all of us here love pretty pictures over a wall of text.
Just like many others I finished post secondary schooling in a STEM field (Landscape Architecture) and stumbled upon the world of 3D art and visualization a few years into my conventional career. As a Landscape Designer I was stunned by the realism and detail artists were able to achieve in regard to vegetation and planting designs, and I knew I needed to get in on the fun. I spent a few months studying workflows on Ronen Bekermans blog in my spare time and decided I needed to teach myself 3dsMax.

Summer 2020 - Started from the Bottom

After following the first 30 lessons of Arrimus 3D's (shout out to the GOAT) 3dsMax lessons, I thought it was time to create a scene. The first few were failures, the next few were meh, but finally I studied some interior photography and was able to create a decent kitchen image based off of a photo reference. I called it Coffee On A Sunday, as I was learning most of my 3dsMax skills during a cup of joe.

Coffee on A Sunday

Credits
Assets modelled by me : All architecture, wooden cabinet (right), decorative bowls, tiles

Textures : Megascans, Poliigon, Corona, assorted custom materials
Online Assets : Chairs and table, white cupboard (center), kitchen items + table elephants

Fall 2020 - Architecture, Sculpture, and Concept Art Merge

After my kitchen image my ambition got the best of me. I fell in love with concept art by the likes of Ash Thorp, Maciej Kuciara, Vitaly Bulgarov, and others. I decided i would attempt to learn some hard surface modelling skills, and created a sci-fi, distopian, concept art scene based off of this incredible photo https://unsplash.com/photos/FeBoOVQv0sQ. At the time I was living in British Columbia, and decided to try to rebuild the subject sculpture, which was located at the British Columbia Museum of Anthropology. I spent a month painstakingly poly modelling 1980's era computers and built the entire scene, only to fail miserably at sculpting in Zbrush. Oh well, I decided to keep the default sphere I was using in its place, and created my own procedural textures for the computers and red sphere.

My Precious Computers

The Final Image : The Raven and The Last Men

Assets modelled by me : All computers, architecture, cables, sphere (lol)

Textures : Megascans, Poliigon, Corona, assorted custom materials
Online Assets : Rocks from Megascans, assorted military crates from free online sources
Fall 2021 - Burnout and Revival

As I'm sure many of us experienced, the intense hours I was working during COVID + the extra time I was putting in outside of work to learn new 3D these new workflows burned me out. I didn't spend much time working on 3D projects for about 10 months. Finally in fall of 2021 the passion was coming back and I wanted to take a shot at an exterior. I had just moved to Toronto and some of the condo towers near me were inspiring. I took a shot at a tall-ish tower, and modelled the street, park space, and buildings around the subject condo. I ended up replacing almost all of the kitbash (shoutout Kitbash 3D) buildings in photoshop later, so you may recognize some of the supporting cast in this one.

Downtown Condo & Park Space

Credits
Assets modelled by me : Primary condo, foreground park

Textures : Megascans, Poliigon, Corona, assorted custom materials
Online Assets : Rocks, trees, and vegetation from Megascans, scattering with ForestPack, people cut from unsplash.com photos, some Kitbash 3D Brookly buildings, and assorted skyscraper textures from photos and texture websites

Spring 2022 - Taking a Chance on Myself and Quitting My Job (Yikes)

Finally, after working on my skills and learning everything I could between giving my time to work, family, and moving across Canada, I felt like it was time to commit myself fully into the world of Architectural Visualization. I quit my job as a Landscape Designer (holy shit it was scary) to focus full time on progressing my 3D skills and hopefully earning myself some freelance work. At this point I had been working in Landscape Design for approximately 5 years and knew my heart wasn't in it. 3D work was calling.

Spring 2022 - All Work From Here on Out was Done Between March and May 2022.
Image 1

To begin my post landscape portfolio I wanted to create something more urban, and I created a performing arts centre scene in a large city (New York, NY). Based on the Gallery of Centr'Al in Belgium, and located at St.Patrick's Cathedral in NYC, I tried to imagine a new artist, fresh to NYC, stumbling upon his future goals at the performance centre.
Downtown Performing Arts Centre - With Clay Render

Credits
Assets modelled by me : Road surface, performance centre building and entrance, step handrails, tree uplighting, some street planters, tree grates

Textures : Megascans, Poliigon, Corona, assorted custom materials
Online Assets : Rocks, trees, and vegetation from Megascans, foreground trees from Maxtree, scattering with ForestPack, people cut from unsplash.com photos, vehicles and guitar case online assets, primary subject human from AXYZ, background building is a Megascans assortment

Image 2

I wanted to venture back into interiors, and came across this beautiful photo from the Westlight Bar located in Brooklyn, NYC - https://unsplash.com/photos/WWST6E8LxeE. I decided I would try to re-create it in 3d, and maybe make a few changes. I ended up moving it to Seattle, and flipping my background to match my lighting (sorry geography fans).

The Westlight Rooftop Bar - In Seattle?
Credits
Assets modelled by me : All windows/doors, framework, interior pillars, main floor, drink carts, exterior patio, glass guardrail, ceiling lighting, foreground bar carts, steel mesh elements, hard surface furniture + tables

Textures : Megascans, Poliigon, Corona, assorted custom materials, background plate from Unsplash

Online Assets : Most cushioned furniture (although most were modified, some less than others), carpets, ceiling wires, ducts, and pipes, table assortments (dishes and napkins, etc)

Image 3

After spending the last two projects in the city and interiors I felt like I needed to inject some green back into my work. One of my old teachers at the University of Guelph had shown us this awesome internal courtyard that he worked on at the New York Times Building in NYC, and I felt like it would make a great setting for a new image. I decided to recreate the space but with a rain forest spin.
Rainforest Office Courtyard

A close up of the megascans vegetation, assets, and textures, scattered with iToo ForestPack.

Credits
Assets modelled by me : Architectural windows + framing, main floor amenities, lobby and front door elements, signage, some street utilities

Textures : Megascans, Poliigon, Corona, assorted custom materials
Online Assets : Megascans vegetation and 3D assets, online clothing, cars, street utilities, trees from Maxtree

Image/Project 4

My most recent project and one that still holds a place close in my heart. I fell in love with the condo tower 1201 Leopoldo in Brazil by aflalo/gasperini arquitetos and felt like the lush planting and board form concrete would fit well in Vancouver. I found a great background plate on unsplash (https://unsplash.com/photos/eDPUl34xn7I) and decided to remodel the tower and render it into the photo, using perspective match and a few other tricks.

Downtown Vancouver Condo
I was further inspired by this amazing photo (https://unsplash.com/photos/5tCXFBXAom4) I found during this project, and knew I wanted to create a cozy interior space with this as the backdrop. In BC you could have days that were beautiful, gloomy, and cozy, all in one - and I tried my best to recreate that. Plus I needed a nice warm couch to photoshop my cat into.
Vancouver Condo Interior - Looking to the North Shore

Finally, I used this project as an opportunity to do a bit of an interior lighting and materials study, and also spent some time learning PhoenixFD simulations to create smoke for a very quick video clip. Dinners ready!

Credits
Assets modelled by me : All exterior architecture, interior walls, cabinetry, kitchen island, flooring, balconies, some light fixtures

Textures : Megascans, Corona, Poliigon, assorted custom textures

Online Assets : Assorted kitchen assets, exterior furniture, interior furniture (although altered), vegetation from Megascans, rugs, assorted materials which were mixed to create custom ones, people from AXYZ
THANK YOU!

Well, that is my journey from Landscape Designer to Architectural Visualization artist. The path was not straight, and I'm still figuring it out day by day, but I think there is a beauty in taking the longer path to your goals. I like to slow down and smell the roses along the way. Thank you so much to all of the artists who have inspired me, shared their workflows, and most of all - anyone who has managed to keep reading until the end of this entry! If you have any questions feel free to reach out to me - I will help other artists in any way I can, just like many others have done before me.

Peace and love,

Brandon Kirkup

---