Melodramatica! A Victorian themed management game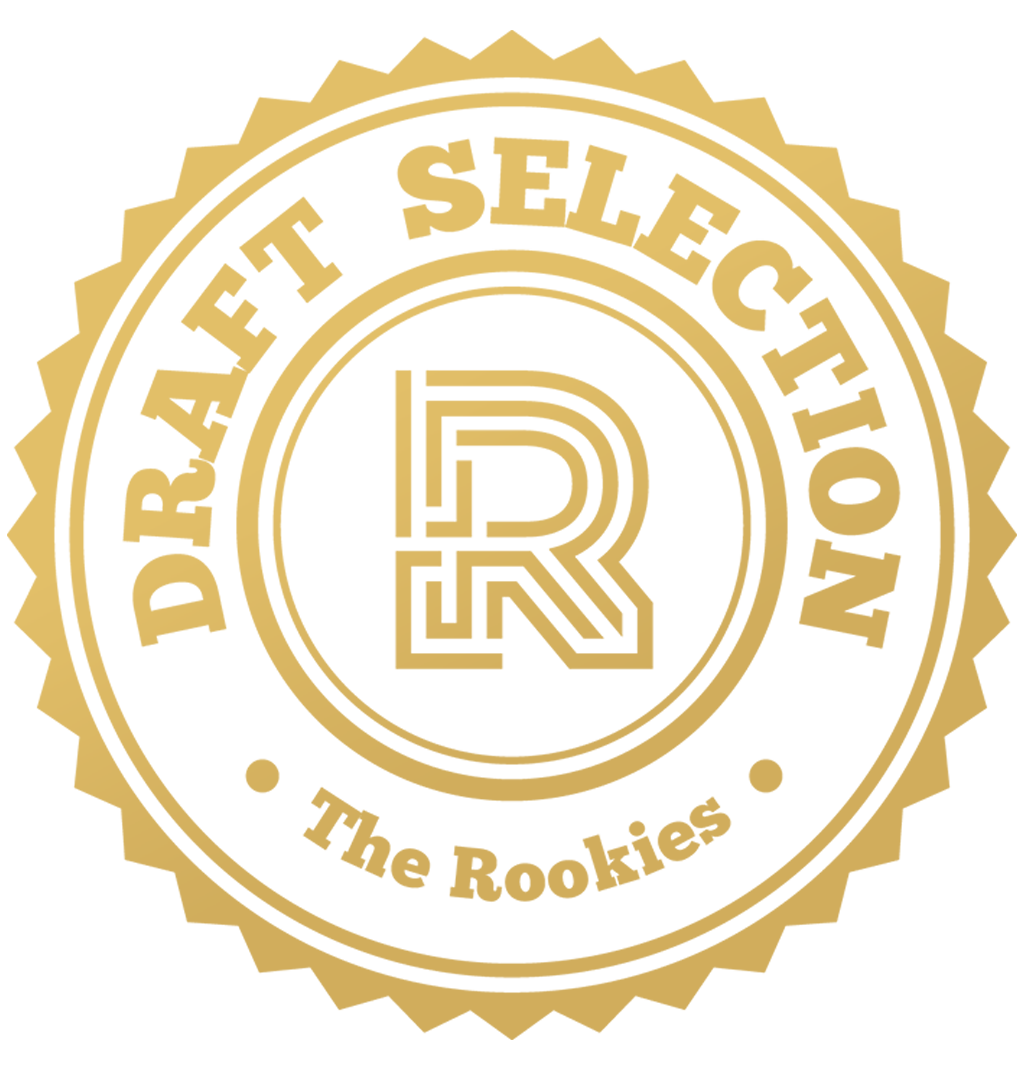 by Melodramatica on 31 May 2021 for Rookie Awards 2021
Melodramatica is a student made game, from concept to release. Step in the shoes of a Victorian stage manager and manage your troupe of actors to perform the best shows you can! Explore the backstage theatre, customise your characters and decor, and resolve conflicts as they appear. Can you put on a great show?
Round of applause for our sponsors
Introduction
Team Actors presents: Melodramatica! In this charming management game, you embody Josephine, a Victorian theatre manager, in her quest to train an eccentric troupe of actors. It's your job to make sure your actors and the stage are ready to put on a perfect show! Train your actors, resolve conflicts, dress up your troupe in costumes, arrange the correct staging and handle everyone's daily tasks! Can you meet the harsh critics' expectations?
Melodramatica is a singleplayer game, releasing on Steam in the coming week.

About us

Melodramatica is a project created over the course of 28 weeks by students at Breda University of Applied Sciences. Team Actors consists of 2 producers, 3 programmers, 6 designers and 15 artists. The project has been guided by university lecturers with feedback and support to achieve the goal of making a game with a sizeable team from concept to release!
Working with a brief

In the concepting phase, we were challenged with a set of constraints to work with. We were set out to create a narrative management game that had to deal with resource sinks and gains. The team got a Victorian theme, and the game had to incorporate a troupe of flamboyant actors. Art wise, we got the constraints that the visuals had to be non realistically rendered and stylised.
Within those constraints, we started to brainstorm and throw around ideas. Based on those, prototypes were created for many aspects of what later would grow into the Melodramatica you see today!
Design
Melodramatica is an acting troupe management game that combines the resource juggling of a classic management game with the approachability of a social simulation. It uses a third person player character to bring the player into the world and closer to its characters. Melodramatica aims to pull the player back into another era while they engage in a familiar and satisfying game loop. To succeed, they must meet all of the requirements of an effective show, learn from the performances they have put on and they may challenge themselves to do even better with an even more difficult set of restrictions.
Challenges
One of the design challenges we faced was making sure the player could establish a clear work path without tedium. We wanted to keep things fresh while allowing the player to determine the most effective method they want to use to keep everything under control. In order to accomplish this we made sure to design the game with clear set locations for particular activities, encouraging the player to set a particular route around the theatre while using the actors themselves to keep things interesting. Having them wander, find their own way around and giving them some unpredictability in their behaviour by having the characters request specific tasks or have spontaneous random events popping up during their activities.
The player can keep track of everything they need using their HUD, containing information of the requirements for the play they have chosen and each of their actors current stats. There the player can decide which of their actors is best for each role and find an easy way to track how close their actors are to meeting the neccessary skill levels. A minimap is always on screen to help the player quickly learn the layout of their theatre and keep a constant eye on the whereabouts of their actors. All of this allows the player to effectively find and assign actors to tasks and keep an eye on what is still to be done before the show itself.
Customisation
Melodramatica has a lot of space for customisation, allowing the players to decide on costumes and stage decorations they will be using. Item descriptions and colours allow the player to work out which pieces are the most appropriate for the show they would like to put on. This still must be managed however, costumes are expensive and specific items can be hard to come by with a regularly changing catalogue. We wanted to give the player clear agenda with each of these choices and free exploration of their theatre.
Narrative

A huge part of the game feel comes from the narrative, character dialogue is filled with dialect and world building that adds depth and interest to each conversation. Almost all control of the characters is done through dialogue and at every turn of the story the player may choose to engage with them and hear their thoughts on the current situation. We wanted to celebrate the era with a lighthearted twist and create a game where the players' typical units are diverse personalities to appreciate and grow attached to.
Art
We have had a difficult time coming up with the art style and getting it to look the way we wanted. We have set up some interesting pipelines and used some unusual methods to get to where it is now. In the following section, we hope to highlight some of the hard work that has been going on backstage!

Post Processing
The most defining aspect of the visuals is the post process effect that turns everything into a 2D looking Victorian print. This has also been what has undergone the most iteration and development. Programmers and artists have been working on this together to get the technical and the visual side to end up where we needed it to be!

Technical side of things
The real time hatching shading style is done almost entirely in post-processing, with a few pre-baked calculations for the light mapping.
The entire world is overlayed with a variety of hatching textures through tri-planar mapping. Multiple hatching textures can share one sampler by utilizing the different colour channels, this was fine since we planned to use a hatching of a single consistent colour.
The order of the hatching textures used at different points in the final image, is decided by a colourful lightmap. The alternating bands of red and green represent the individual textures, multiple textures will blend together where the bands overlap. The slowly increasing blue value is used to differentiate the different bands of red and green from each other, this gives enough information in a single texel to then decide which hatching textures to let through.
By grabbing the base colour of the rendered scene form the Gbuffer and comparing this to the final image we can get a mask of the lighting and shadows. The value from this mask can then be used to sample from the lightmap, which in turn will be used to only show the appropriate tones of hatching.
In order to give the Artists as much control as possible, a tool was developed that allows lightmaps to be tweaked intuitively. The scale of the hatching can also be changed. Since it is possible to store a lot of different lightmaps in a single texture it is possible to create different pre-sets that can then be applied on a per-object basis.
Unreal Engine supplies a custom depth buffer that can send over 1 byte of data as a scene texture. With the tool this stencil value can be set to apply different scaling and lighting pre-sets to different objects, masking a few of the bits to store multiple values in the single byte.
Artists could then take this system and bake and create textures that would also look as intended. In the environment section, you can see more about different stages and hatching that the team has considered!

Environment
The environment has gone through a lot of stages during development and has constantly been adapting and evolving with the NPR shader. The environment team aimed to achieve a semirealistic look and a Victorian flavour. A lot of research had been done into theatres from the time; this proved to be especially challenging because backstage Victorian theatre is quite the niche subject. We settled upon going for a middle class, smaller scale theatre. As a benchmark scene to prove the art style and pipeline, we had chosen a dressing room. Below you can see 5 of the many, many iterations that this room and the art style have undergone!

Pipeline
The environment pipeline for this specific project is not the most standard pipeline; the shader really determined our workingways. Below, you can see the pipeline all of the props went through. We did not use custom UVs or textures for any of the models; instead, we used decals. Inside of Maya, color channels were assigned. In Unreal, simple colors where then applied to 'texture' all of the objects!
The shader makes everything look flat shaded (kind of like a toon shader, but without the bands), so this made it that we could use little polys to still get great results. We were able to quickly create a lot of assets in little time by simplifying the pipeline.

Characters
As our game is narrative and interaction heavy, it was also going to be character heavy. We have created 6 original characters that made it into the final game, and many more that unfortunately didn't. All of our characters are fit for the customisation, are rigged, animated and have their clothing simulated. More about all of this later!

Pipeline

Below, you can see the pipeline from start to finish. Characters were concepted, then sculpted in Zbrush. They would then be baked onto a low poly model in Substance, and also textured in Substance painter. They would then be retopologised by had to get ready to be rigged in Maya.

Rigging
The rigging pipeline has been vastly sped up with the help of a tool that has been created by Samuel Habekotte. This tool makes use of matrices in Maya, and creates a professional biped rig for any suitable model. This tool has been in development for about 16 weeks and has since then been receiving updates and additional features. Samuel's tool has been a great help to this project; without it, we would have not been able to create as many characters in a short time! Below, the demo created by Samuel shows how effortlessly a rig can be created using his tool.

As our game needed to have customisation for all NPC characters, fitting the clothing on every bodytype for the characters was another challenge we ran into. Thankfully, we had Joshua Rizzo helping us out! He has created a system in Houdini that allows clothing to be deformed, adjusted and exported. With this, it has become quick and easy to get all of the clothing to fit on every single character in our game. The video below shows in more depth how we handled the clothing deformation inside of Houdini!

Animation
Our animation also deserves a moment in the spotlight! Our animators have constructed a Locomotion state machine using root motion to get super fluid and flawless animations. The state machine is specifically made to allow for super smooth turns where the system dynamically decides what foot to use based on its current position; left or right.

Our team has captured all of the data ourselves using motion capture. Buas has provided all of the equipment needed for this. All cleanup has also been done manually by our 2 animators! Below, you can see the result of the state machine and cleaned up motion capture footage implemented into our game, Melodramatica!

Character Customisation
Our project allows for character customisation! You can dress up your actors in various outfits; all outfits can be put on any of the NPC characters. To allow for this with different body types, we have created a system which allows for a clothing piece to be warped onto different characters. This is done using Houdini. A complex blueprint system is set up to allow for real time clothing swapping inside of Unreal 4.

Team Actors consists out of:
Programming

- Joaquín Aguilera Valdebenito: PR lead | NPR | Generalist
- Kyle Michiels: AI | Generalist
- Paul Berkhof: Gameplay | Generalist

Design
- Sam Martin: Design Lead | Technical Design | QA
- Amilius Al-Ghitta: System Designer
- Daan Lötgerink: UI designer
- Anne van Dijk: Narrative Lead | Audio | Gameplay
- Machteld Beukers: Narrative

Art

- Helen Emke: Art & Environment Lead | Environment
- Eva van Creij: Art & Character Lead | Rigging + skinning
- Ciska Overkamp: Animation
- Xander Brondijk: Animation | Mocap Lead
- Marta de Carvalho Ribeiro: Environment
- Aya Nikolova: Character | Environment
- Geertje Eeftink: Character | Props
- Yoanna Hristoskova: Character | Props
- Alexandru-Iulian Cosereanu: Concepting | UI
- Marit Gorissen: Concepting | UI | Props
- Sam Thompson: Concepting | UI
- Samuel Habekotte: Rigging | Skinning | Other
- Amber van Oosterhout: Skinning | Other
- Joshua Rizzo: Tech Art
- Kim Horn: Other

Production

- Maurice van Kempen
- Gabriela Dimitrova
Check out our game in early access on steam!

Thank you for viewing our submission
---